31.12.2009
RapSpot-årslisten 2009
Det var så det år!
På RapSpot.dk skal punktum jo død og kritte sættes med de traditionelle årslister, så Moderskivets tvivlsomme braintrust har stemt om det.
For første gang i historien (4 år er da også en slags historie) har en reigning champ genvundet titlen for årets album! Uh uh, tryk videre og forløs spændingen…

Top-7 DK:
1. Khal Allan: 'Melodier man mindes (Tuder & Høvding remixet)'
2. Jooks: 'Priviligeret'
3. Balstyrko: 'Jagten paa noget'
4. Lucy Love: 'Superbillion'
5. Kasper Spez: 'Fantasten'
6. Negash Ali: 'Asmarino'
7. Kinski: 'Vi taler dansk'
Honorable mentions Holbek: 'Frit løb', Paulo & DJ Cars10: 'Den nye gamle stil', Joe True: 'Den Ægte'
Top-4 DK Freebie:
1. Kinski: 'Vi taler dansk'
2. Veteran Cosmic Rocker: 'Veteran Cosmic Rocker'
3. USO: 'Usupermayn mixtape'
4. DJ Cars10's danske mixtape
Honorable mentions Mr. Malchau: 'Overtagelsen', Locals Gang: 'Da Local Cokehronic 2009 Da Album', DJ Static: 'Happy Scratchmas'
Top-1 DK Sans Rap:
Quadron: 'Quadron'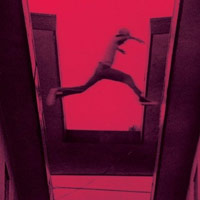 Top-7 US:
1. Mos Def: 'The Ecstatic'
2. DOOM: 'BORN LIKE THIS'
3. Raekwon: 'Only Built 4 Cuban Linx 2'
4. Fashawn: 'Boy Meets World'
5. Kid Cudi: 'Man on the Moon: The End of Day'
6. Clipse: 'Til The Casket Drops'
7. Method Man Redman: 'Blackout! 2'
Honorable mentions Willie Isz: 'Georgiavania', Cunninlynguists: 'Strange Journey Volume One', Asher Roth: 'Asleep in the Bread Aisle', Cormega: 'Born and Raised', Ghostface: 'Ghostdini: The Wizard of Poetry in Emerald City'
Top-1 US Freebie:
Elzhi: 'The Leftovers Unmixedtape'
Honorable mentions Cunninlynguists: 'Strange Journey Volume One Mixtape', Duck Down Records: 'Download The Right Thing', XV: 'Everybody's Nobody', Gucci Mane: 'Guccimerica'
Top-1 US Sans Rap:
Mayer Hawthorne: 'A Strange Arrangement'
Top-1 Koncert:
Malk de Koijn @ (insert random venue here)
Top-2 Guest Rappers:
1. Slick Rick (Mos Def: 'Audiotorium' + Raekwon: 'We Will Rob You')
2. Khal Allan (Holbek & Peter Sommer: 'Hvor langt skal vi ud' + Veteran Cosmic Rocker: 'Processen på ærten')
Top-5 Big Homie, How U Gon'let Me Down Like That This Year?:
1. Eminem
2. Jay-Z
3. Busta Rhymes
4. Snoop Dogg
5. Selvmord
Top-5 Oh, Big Homie, You Did An Album This Year?:
1. Grandmaster Flash
2. B-Real
3. Guru
4. Grand Puba
5. Mack 10
Top-2 Doing Kanye Better Than Kanye This Year:
1. Drake
2. Kid Cudi
Top-3 Not This Year Either This Year:
1. Dr. Dre: 'Detox'
2. Q-Tip/A Tribe Called Quest @ (insert random DK venue here)
3. Guru (heart) Primo
Cypher Of The Year-Award:
Mos Def + Black Thought + Eminem, BET 2009

Fill In The Blanks Buzz-Award:
Mass Ebdrup: 'Kongens Fald'

Jackmove in 2bars-Award:
Hennesey: "Jeg' træt af den respekt undergrunden den kan give mig/hvis ikk' den betaler mine regninger homie, så' det ligemeget"
We Didn't See It Coming-Award:
Promoe: 'Svennebanan'
Beautifullest Grown Man Shit-Award:
Ghostface Killah: 'Ghostdini: The Wizard of Poetry in Emerald City'
Ugliest Grown Man Shit-Award:
Cage: 'Depart from Me'
"Popper Bottles Med De Models"-Award:
Jeff: 'Vi får det til at regne'

"Not Like Fake Ass G-Wannabees"-Award:
S.B.C: 'Ghetto Gullstrup'

God Stil of the Year-award:
Merchant Records
DUBCNN Mag.
'Manden med de gyldne ører', DR2
RIP 2009
MJ
Mr. Magic
Roc Raida
Derek B
Apoe
Tony D
Iz the Wiz
Lunitic
VIBE Mag.
Le Grand Finale Tracks Of The Year-Mixtape:
Jay-Z: 'D.O.A.'

Clipse feat. Kanye West: 'Kinda Like A Big Deal'

Cormega: 'Girl'

Fashawn feat. J. Mitchell: 'Life As A Shorty'

Mos Def: 'Life in Marvelous Times'

Mos Def feat. Talib Kweli: 'History'

KRS & Buckshot feat. Talib Kweli: 'Oh Really'

DOOM: 'Gazzillion Ear'

DOOM: 'More Rhymin'

Raekwon feat. Cappadonna & Ghostface: '10 Bricks'

Ghostface feat. Fabolous: 'Guest House'

Fabolous feat. Kobe: 'Imma Do It'

8Ball: 'America'

DJ Quik & Kurupt: '9x's out of 10'

Kid Cudi: 'Soundtrack 2 My Life'

Balstyrko: 'Rønnebær'

Aiight, det var det, hast så ind på RapSpot-boardet og smid dine egne meget bedre lister!
Eller reminisce med årslisterne fra 2006, 2007 og 2008.
Godt nytår.
Skrevet af Papi 31.12.2009 arkiveret under Artikler |