31.12.2008
RapSpot-årslisten 2008
Det er blevet den sidste dag i det herrens autotune-år totusseåt og dermed også blevet tid for traditionsrige tvangsritualer som blackout-druk og RapSpots årslister!
Kun et flækket mussepubeshår skiller denne gang den reneste mainstream fra den ægteste undergrund i kampen om placeringerne. Aldrig har det været så tæt, aldrig har du været så spændt!

Femten medlemmer af den degenererede RapSpot-familie har beskudt hinanden med top-5 lister, her er hvad sammentællingen viste (klik på de understregede titler og genlæs anmeldelserne):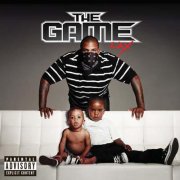 Top-14 udenrigsudgivelser 2008
1. The Game: 'L.A.X.'
2. Jake One: 'White Van Music'
3. The Cool Kids: 'The Bake Sale'
4. Atmosphere: 'When Life Gives You Lemons, You Paint That Shit Gold'
5. Q-Tip: 'The Renaissance'
6. Lil Wayne: 'Tha Carter III'
7. Ill Bill: 'The Hour of Reprisal'
8. The Streets: 'Everything is borrowed'
9. Black Spade: 'To Serve with Love'
10. Madlib: 'WLIB AM: King of the Wigflip'
11. Lupe Fiasco: 'The Cool'
12. Ludacris: 'Theater of the Mind'
13. Snoop Dogg: 'Ego Trippin'
14. eMC: 'The Show'
Boblere DJ Revolution: 'King of the Decks', Vast Aire: 'Dueces Wild', Kanye West: '808s & Heartbreak', Black Milk: 'Tronic', Pete Rock: 'NY's Finest', Heltah Skeltah: 'D.I.R.T.', Young Jeezy: 'The Recession', Bun B: 'Ill Trill', Gym Class Heroes: 'The Quilt', Elzhi: 'Preface', Reks: 'Grey Hairs'
Mat's Top-1 wackeste udenrigsudgivelse 2008
1. The Game: 'L.A.X.'
Top-1 mixtape 2008
1. Mick Boogie presents Busta Rhymes + J Dilla: 'Dillagence'
Boblere Madvillain: 'Madvillainy 2 – The Madlib Remix', kevinnottingham.com: 'The Best of Nottz', Cipha Sounds & Daytona presents: 'A Tribe Called Fresh', Clipse: 'We Got it 4 Cheap 3'
Top-7 indenrigsudgivelser 2008
1. Khal Allan: 'Tuder & Høvding'
2. L.O.C.: 'Melankolia/XxxCouture'
3. Den Sorte Skole: 'Lektion #2'
4. Majors: 'Majors'
5. Jeppe Rapp: 'Ikk uden mig'
6. UFO Yepha: 'Kig mig i øjnene'
7. Pede B: 'Stadig beskidt'
Boblere Andy Op: 'Nærmest perfekt', Kuku Agami: 'Closure', Analyse: 'Broken Pictures', Clemens: 'Det Fortabte Album', Blæs Bukki & Tue Track: 'Biblen'
Top-2 indenrigsudgivelser uden rap 2008
1. Boom Clap Bachelors: 'Kort før dine læber'
2. Callmekat: 'I'm in a Polaroid – Where Are You?'
Boblere Szhirley: 'Hjerter Dame', Pharfar presents: 'A Ruba'dub Sunday in Copenhagen'
Top-3 med autotune 2008
1. Majors feat. Stik Op Jakob, Benjah, Young, Khal Allan, Joe True, Pede B & SupaJan: 'Sucker GlamourHotel Remix'
2. Kanye West: '808s & Heartbreak'
3. Snoop Dogg: 'Sexual Eruption'
Top-4 beatmakers 2008
1. Madlib
2. Nottz
3. Kanye West
4. Jake One
Boblere Just Blaze, Black Milk, Sicknature, Fede Poul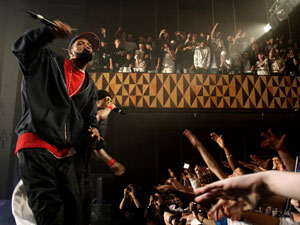 Top-5 koncerter 2008
1. Method Man & Redman i Vega
2. L.O.C. på Orange Scene
3. D.I.T.C. + Large Professor på Heat/Rust
4. M.O.P. på Heat/Rust
5. Ice Cube i KB hallen
Boblere Pharaohe Monch på Heat/Rust, Atmosphere + Brother Ali i Vega, Immortal Technique i Vega, Public Enemy på Brixton Academy
Top-3 generelt optursmove 2008:
1. Heat på Rust
2. Static & Noize warm-up for Jay-Z på Orange Scene
3. Danske beatmakers grinder igen in the big US
Top-5 vinylpushere i KBH 2008
1. Can, Tullinsgade 5 (stadig den hyggeligste, gode priser, forhandlingsvillig)
2. Route 66, Fælledvej 3 (altid fin service, mange spændende nyheder)
3. Sort Kaffe & Vinyl, Skydebanegade 4 (sygt god mokka, hømie!)
4. Second Beat, Jagtvej 129 (varieret udvalg, gode priser)
5. Fona 2000, Østergade 47 (klassikere for en køter)
Bobler Merchant Records, i en kælder nær dig (første pladeaften tegnede godt!)
RIP 2008:
Isaac Hayes
Alton Ellis
MC Breed
Camu Tao
Odetta
Party Arty
Freddie Hubbard
Flavourz.dk + Hiphop.dk
Le RapSpot Grande Finale Det-ka-ikk-gå-galt-med-det-her Nytårsmixtape 2k8, as powered by YouTube
The Game: 'Dope Boys' b/w 'Ya Heard' feat. Ludacris
Ludacris feat. Nas & Jay Z: 'I Do It for Hip Hop' b/w 'MVP' feat. DJ Premier
Black Milk feat. Pharaohe Monch, Sean Price & DJ Premier: 'Matrix' b/w 'Losing Out' feat. Royce da 5'9″
Rustee Juxx feat. Blaze: 'Wipe Off Ya Smile'
DJ Revolution feat. KRS-1: 'The DJ'
Nyoil: 'Ya'll Should All Get lynched'
Busta Rhymes & J-Dilla: 'Takin What's Mine' b/w 'Baggage Handlers' feat. Raekwon
Jake One feat. Bishop Lamont & Busta Rhymes: 'Kissin Tha Curb' b/w 'Feel My Shit' feat. Casual
Jake One feat. MF Doom: 'Trap Door' b/w 'Get 'Er Done'
Madvillain: 'Running Around with Another'
Murs: 'Think You Know Me'
Pete Rock feat. Styles P og Sheek Louch: '914' b/w 'Best Kept Secret' feat. Lords of the Underground
Vast Aire feat. Vordul Mega: 'Mecca and the Ox'
The Roots '75 Bars (Black's Reconstruction)'
Kuku Agami: 'Run'
Nas: 'Queens Get the Money' b/w 'Sly Fox'
Ill Bill: 'Riva' b/w 'Pain Gang' feat. Everlast & B-Real
L.O.C.: 'Elsk mig nu' b/w 'Så bizart'
Jooks: 'Træk Vejret'
Kanye West feat. Young Jeezy: 'Amazing'
Young Jeezy: 'Crazy World'
Roots Manuva: 'Buff Nuff'
The Streets: 'Everything is Borrowed' b/w 'The Strongest Person I Know'
Jay-Z: 'Jockin Jay-Z' b/w 'A Billi'
Bonustrack til når du' ornli crunk Hanniballade feat. Rallemouze: 'Panserdans'
Godt nytår og tak for det gamle fra hele RapSpot.dk, og smut så ind på boardet og educate os – hvad har vi fuldstændig utilgiveligt ignorant glemt?
Du ka' os' genopfrisk' årslisterne fra 2006 og 2007.
Skrevet af Papi 31.12.2008 arkiveret under Artikler |